Software Independent Equity Research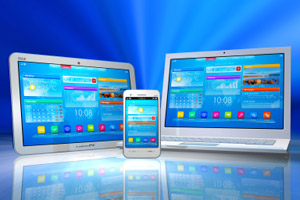 The software sector remains among the most dynamic segments of the technology industry. Three key trends we see at Battle Road are the shift from perpetual licenses to monthly use fees, the transition from the desktop and data center to the cloud, and the continuing march toward industry consolidation.
Pay as You Go Software Solutions
Customer demand for pay as you go solutions, rather than what has been historically a demand on the part of software vendors for up-front payment, is a recent and significant change in the software business. The old method of selling software as a one-time event has given way to a new paradigm of monthly use fees. This new business model has had a devastating impact on old school software companies whose businesses are based on the one-time sale of their products. Software customers can simply rent software for as long as they need it, in much the same way that consumers pay for electricity.
Cloud Based Software Products
A related sea change is the shift from desk-top and data center software products to the cloud. For the software developer, product updates can be issued instantly to all customers. No longer must a software developer maintain libraries of software code to support various operating systems and hardware platforms. For the software consumer, lower hardware and administrative costs combined with remote access via a web browser are key benefits. We expect the trend toward cloud based applications to accelerate, as companies move many of their in-house applications to private and public clouds.
We expect the software business to remain highly fragmented, given the many different categories and products that serve IT professionals, end-users, and consumers. However, we also see a trend toward industry consolidation, as four of the sector's largest players, IBM, SAP, Oracle, and Hewlett Packard; remain on the look-out for software products that fill holes in their product lines.