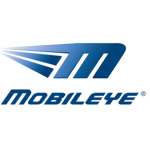 After decades of plodding along on autopilot, the automotive industry has awakened to embrace technology to advance the state of the art in driver and vehicle safety. Outside agitators led by Google, among the first to advance the idea of a driverless car, and Elon Musk of Tesla Motors, the creator of the first commercially viable electric car, have begun to pressure the automotive industry into revolutionizing vehicle manufacturing and driver safety.
At stake, for starters, is the goal to dramatically reduce the number of road traffic deaths across the globe. Remarkably, the World Health Organization appears to be the only source of reliable data on this topic. It estimates that vehicle related deaths were 1.2 million, although the most recent year for which estimates are provided is 2010. In the US alone, traffic related deaths were an estimated 33,000 in 2014.
In the last few years an emerging category of driver safety, based on software, sensors, and microprocessors has come to be called Advanced Driver Assistance Systems (ADAS). Industry definitions are not yet uniform, but the category is generally thought to contain features for blind spot detection, lane departure and lane keeping, adaptive cruise control, parking assistance, forward collision protection, traffic sign recognition, and automatic emergency braking. Most of these capabilities alert the driver to take action, while some are semiautonomous in that the ADAS system takes over control of the car in order to avoid crashing into the car ahead, or hitting a pedestrian or bicyclist.
The target market for ADAS is comprised of the 35 or so largest vehicle manufacturers who collectively account for the lion share of the nearly 90 million motor vehicles produced each year. This definition includes passenger cars, light commercial vehicles, minibuses, trucks and buses. China was the largest manufacturer of such vehicles in 2014, with just under 24 million, while the US made just under 12 million vehicles in the same period.
According to data gathered by ReportLinker.com, eight percent of new vehicles were equipped with ADAS in Europe and the US, while less than two percent of cars made in Asia have begun to deploy ADAS. On a global basis by 2019, the figure is expected to rise to 25 percent.
Market participants are utilizing a variety of technologies to create ADAS products. These include radar, lidar, as well as camera-based approaches. Each approach has its strengths and weaknesses, depending on the application. Cost is another key concern, as the car industry is notorious for relentlessly pursuing cost reduction throughout the supply chain.
Demand for ADAS is being driven by a combination of standard setting organizations, government regulators, as well as the desire on the part of global car makers to differentiate their products to meet drivers' demand for enhanced safety and convenience. This is a key point, since most ADAS functions available on the market today are sold as options, rather than as standard features. However, this is about to change.
In an effort to achieve the highest safety standards, varying levels of ADAS will be required to be deployed, beginning in the current year. The National Highway Traffic Safety Administration (NHTSA) is on record calling for the inclusion of assisted driving technology to shift focus from crash mitigation to crash prevention. The group intends to revamp its 5 star rating system to include ADAS, though it has not yet specified which technologies will be required to achieve a newly ascribed five star rating.
Noting that 47 percent of Europe's 26,000 road deaths in 2014 involved car collisions with pedestrians, bicyclists, and motor cycles, Euro NCAP, a European trade association that applies safety ratings to European passenger vehicles, will add a safety rating for autonomous emergency braking (AEB) beginning in 2016. The group notes that most collisions take place when drivers fail to brake, or apply the car's braking system too late. NCAP estimates that by utilizing autonomous emergency braking (AEB) technologies one in five collisions could be avoided.
Early indications are that AEB is challenging to implement. In June of 2015, Honda's Acura luxury car group was forced to recall 48,000 MDX and RLX SUVs produced in 2014 and 2015 due to the vehicles applying AEB when an SUV braked for no apparent reason and caused a rear-end collision. The offending SUVs were evidently using a radar, rather than a camera-based system. Toyota Motors issued a recall of 31,000 Avalon and Lexus ES sedans in November of 2015, due to a faulty AEB system. Rather than addressing the problem through a software upgrade, the issue is sufficiently serious to warrant a complete disabling of the current system to be replaced with an entirely new one at a later date.
Another factor driving demand for ADAS is the race to create the first driverless car. This has animated industry participants to a new level of competition. Just as the race to cross the Atlantic by air was initially derided as scientifically unachievable, the notion of a fully autonomous vehicle has been similarly dismissed. Recently, however, the industry is moving in fits and starts to develop and deploy the first generation of driverless cars, which some believe could begin to hit the roads as early as 2020.