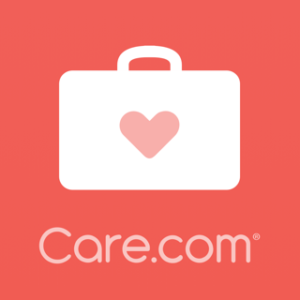 IAC/Interactive (NYSE: IAC), the large internet and media conglomerate with a market cap of $21 billion, annual sales of roughly $4.8 billion, $3.4 billion in cash, and $3.1 billion in total debt, announced its intention on Friday, December 20th to acquire Care.com for $15 per share in an all cash deal. The valuation is, according to IAC, a 34 percent premium to Care.com's closing share price on October 25, 2019, the last trading day before a press account indicated that a deal might be in the offing.
With a history of acquiring somewhat distressed internet companies with solid brands and customer sets, IAC's acquisition of Care.com is consistent with several of its previous purchases, including Ask Jeeves, and Angie's List, which following its merger with HomeAdvsior is now called ANGI Home Services (NASDAQ: ANGI). Our understanding is that IAC will roll Care.com (previously) into the IAC/Interactive umbrella. As part of the deal, IAC has already assigned a new CEO to run Care.com. It would not be unreasonable to assume that pending changes to its management and operational structure, that IAC would either establish a tracking stock, or spin-off Care.com in the future, perhaps under a new name, or with additional businesses currently owned by IAC, or ones yet to be acquired.
Undeniably, it has been a challenging year for Care.com. Back in March of 2019, The Wall Street Journal published a damaging expose which criticized Care.com's screening processes, and found hundreds of instances in which daycare centers listed on its website were not properly vetted. The WSJ expose prompted Care.com to immediately remove flawed agency listings as well as unveil new security and background checks to be paid by the company.
The June resignation of the company's CFO, who remained in a transition role through August 31, the early August announcement that founder, Chairwoman, and CEO, Sheila Marcelo would transition to a new role as executive chairwoman, along with a reduction in revenue and earnings guidance, all contributed to a 70 percent contraction in its share price. In our opinion, the damage inflicted on Care.com's brand is by no means permanent, though the cost to ensure consumer satisfaction with the level of background checking on caregivers remains in flux. An additional question mark has been the cost of assigning Care.com employees to fulfill caregiving roles for the corporations and universities utilizing its last minute backup care services.
Getting Care.com's board to agree on a take-over bid may have been easier than hiring a brand new executive management team, which would have much work to do behind the scenes to re-establish a profitable, predictable growth trajectory. A new team would also be required to make decisions publicly, rather than behind the aegis of a large conglomerate, such as IAC/Interactive. We have no reason not to believe that all reasonable strategic buyers were consulted during the company's sale process, so it is unlikely—though not impossible—that another suitor would enter the fray to make a higher bid Care.com.