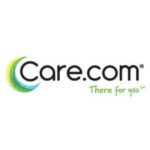 With trailing twelve month sales of $165 million, a market cap of roughly $555 million, $96 million in cash and no debt, Care.com has become the leading online destination for finding and managing family care in the US. Like LinkedIn, which matches job seekers with prospective employers, Care.com is focused on matching the needs of families and caregivers creating in essence a one-stop shop for family services throughout the lifecycle of a family or individual household.
Led by founder and CEO Sheila Lirio Marcelo, and Michael Echenberg, EVP of finance and CFO, Care.com targets a large addressable market, as evidenced by the fact that US consumers spent $300 billion on family care services last year, including child day care, housekeepers, nursing care facilities, tutoring, and pet care services. The market remains highly fragmented, served by traditional family care agencies, as well as brick and mortar chains that provide a variety of services.
Last year in the US, consumers spent over $300 billion on family care services, including child day care, housekeepers, nursing care facilities, tutoring, and pet care services. Services providers include nanny agencies, child day care centers, elderly care services, including in- home services and nursing care facilities. Specialized service providers for tutoring and pet care, as well as other online destinations provide a wide variety of competitors in this highly fragmented market.
Family care decisions often reside with a female head of a household, the primary audience targeted by Care.com. Decisions for services providers are often based on word of mouth stemming from personal networks. Decisions must be made with regard to the preference for in-home services, or brick and mortar facilities outside of the home.
Care.com identifies its primary target market as the roughly 46 million US households with income greater than $50,000 per year with either a child under the age of 18 and/or a senior aged 65 and over. The company also includes an estimated 15 percent of households with incomes under $50,000, with similar dynamics. Care.com's in-home consumer services remain in the early phase of market growth, yet benefit from some compelling demographic facts and trends, which include the rise in single parent households, the prevalence of dual income households, an aging population, and increasing trust in the internet as a destination to help make decisions relating to family, home and health.
In just 10 years, Care.com has carved out an enviable internet presence, which features more than 26 million registered users, comprised of nearly 15 million families, and more than 11 million caregivers. At the end of the most recent quarter, 320,000 paying families purchased a subscription to the company's caregiver listings, and/or the company's service for household payroll and tax preparation services.
Key swing factors that will determine Care.com's ability to rise or fall over the next 12-18 months include it ability to:
Grow its core US consumer business through continuous improvement to its core matching platform, as well as targeted initiatives to grow senior care, housekeeping, and pet care, leveraging its registered community of more than 26 million members.
Develop awareness as a trusted source for families and caregivers, through both its own accreditation, as well as the halo effect provided by corporations, non-profits, and potentially insurance plan providers that adopt and promote its services.
Drive additional revenue growth from three key growth initiatives: employer-sponsored family services for employees, overseas expansion, and marketing programs for daycare, nanny, and elderly care agencies.
For more information on Battle Road's 24 month assessment of Care.com, please contact [email protected].