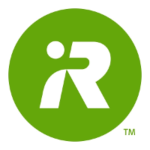 iRobot has thus far had its greatest success inside the home, as the Roomba and Braava for vacuum cleaning and floor mopping, respectively, account for virtually all of its revenue, and the lion's share of the more than 20 million consumer robots it has sold since inception. For many years, however, iRobot has explored the opportunity to automate the mundane tasks of outdoor home maintenance. iRobot's Looj, a $299 robot that cleaned gutters, was an early experiment that had a core following, but has since been discontinued as its market opportunity was ultimately limited in size.
It may come as a surprise to some that the largest outdoor consumer robot category is lawn mowing. Robotic Lawn Mowers (RLMs) have been established for many years in Europe, where the category has seen its largest number of early adopters, and represents an annual revenue opportunity of $400 million.
iRobot has been eyeing the market for RLMs for at least five years, as evidenced by its trademark application in 2014 for Terra, the Latin word for earth or ground, in which the company noted that Terra would be used for robotic lawnmowers, as well as structural and replacement parts and fittings. Terra, iRobot's long awaited RLM will launch later this quarter is Germany, with plans for a US beta program later this year.  Terra utilizes a new wireless approach to guiding an outdoor robot, which gives it a technological edge over other products in the category that require the placement of embedded boundary wires to outline the path of the robot so that it does not go astray.
Unlike in the US, the market for robotic lawnmowers is well-established in Europe, particularly in Sweden, Germany, France and Switzerland, where an aging, relatively homogenous population, often attuned to environmental concerns, and burdened by expensive landscaping services have become the earliest adopters of robotic lawnmowers. European lawns, moreover, are typically smaller, flatter, and have fewer obstacles embedded, and therefore lawn mowing can be more easily automated.
Several of the industry's largest players are based in Europe, including Husqvarna, the Swedish provider of outdoor power products, which introduced its first robotic lawnmower in 1995. It also markets products under the Gardena and McCulloch consumer brands. According to market research estimates we have seen, Husqvarna may control as much as 50 percent of the European market. Other participants include Robert Bosch, Honda, and John Deere, which sells a robotic lawnmower in Europe, but not in the US.
The common threads and limitations of the current generation of robotic lawn mowers—in addition to the use of boundary wire—are high retail prices, often in excess of $1,500. Challenges that remain include the ability to consistently cut grass in lots greater than 1/3 of an acre in size, cutting grass in excess of 2" high, as well as certain types of rough grass. Other challenges include navigating garden beds, trees, rocks, and other lawn debris, where additional boundary wire and sensors must demarcate the areas to be avoided by the robot.
iRobot's heritage for producing easy to use category leading indoor robots, combined with a new wireless approach, along with its core competence in visual navigation technology suggest considerable for potential for Terra.