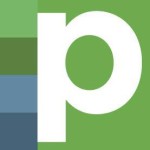 Founded in 1999 and headquartered in Maple Plain, Minnesota, Proto Labs (NYSE: PRLB) is a leading provider of quick-turn custom-manufactured parts. Along with companies that make 3D printers, Proto Labs has helped to spark a renaissance in American manufacturing. With an emphasis on CNC machining and plastic injection molding operations, bolstered by an easy-to-use online platform, Proto Labs delivers custom parts with fast turn around times to customers that need prototypes or limited production runs of key products. Turn around times can range from one to 10 business days, depending on the complexity of the part and the quantity ordered.
Proto Labs has become a trusted supplier to its customers, which include manufacturers of medical devices, cars, aerospace, defense, and aviation products, industrial machinery, and consumer products, including electronics. Proto Labs registered a five-year compound annual growth rate of over 25 percent through the end of 2013.
The rapidly falling prices and enhanced capabilities of 3D printers threaten, to some extent, longer term demand for outsourced, quick-turn manufacturing and rapid prototyping services, since customers can make more prototypes in house. And while Proto Labs' services were once distinct from the prototyping services of Stratasys and 3D Systems, the use case for various services has become blurred. Furthermore, Stratasys and 3D Systems are taking their services businesses more seriously than in the past, as both growth and profit engines.
As a result Proto Labs has abandoned a service positioning exclusively focused on CNC machining and plastic injection molding, and now offers 3D printer prototyping services for both prototypes and limited production runs. Thus, Proto Labs has responded to both customer requests for 3D part production, as well as the increased emphasis that its competition has placed on quick-turn services.
Our view is that Proto Labs continues to serve a large, healthy growing market, but that competitive developments will need to be monitored. Overall we see Proto Labs as a well managed company, with a strong margin profile currently. We see growth ahead for the Minnesota company, though we believe its valuation is fairly rich at this point (roughly 35x fully-taxed 2015 EPS, and 10x 2014 EV/Sales) and may not fully reflect the impact of increased competition.