Akamai's Cotendo Acquisition in Context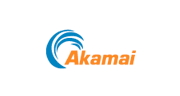 Just three days before Christmas Akamai (NASDAQ: AKAM) put to rest speculation raised in November that it might acquire Cotendo—its only meaningful competitor in the web acceleration services market. We believe the acquisition vanquishes a key competitor, provides Akamai with excellent technical personnel, and keeps AT&T from encroaching on Akamai's turf.
The acquisition of Cotendo for a net cash payment of $268 million should close in the first half of 2012. With 100 employees, we speculate that Cotendo's annual sales are between $25-30 million, and growing in excess of 30 percent per year.
Cotendo is the second largest acquisition in Akamai's history, and is strategic for five reasons: first, it vanquishes a key, emerging competitor, which had evidently been gaining ground at several large customers, including Google and Facebook. Second, Akamai will gain access to vital product and technical personnel with excellent product know-how, half of whom are based in Israel. Third, the acquisition damages AT&T's presence and credibility in the CDN space, as a result of its much ballyhooed alliance with Cotendo, which will likely come to an end.
Cotendo was founded in 2008 by former executives from Commtouch Software and Limelight Networks. Cotendo had received private funding from Sequoia Capital, Benchmark Capital, and other venture firms, as well as investments from Citrix Systems and Juniper Networks. With cloud-based software valuations soaring to new levels, we speculate that the VCs on the deal were interested in maximizing their investment as soon as possible.
Israeli newspaper Calcalist first speculated in late November that Cotendo, a Silicon-valley, venture-backed Akamai competitor, with offices in Israel, was on the block for sale, and that Akamai, AT&T, and Juniper Networks might have been bidding for the company, at an estimated price of $300 million.
Cotendo is best known for a service which competes with Akamai's dynamic site acceleration product, which improves the performance of high volume websites. We have seen reports that suggest that several Akamai customers, including Facebook, Microsoft, and Google, were utilizing Cotendo's services. Facebook's VP of technical operations, was a member of Cotendo's advisory board.
AT&T announced in July, 2010 that it would begin to re-market website acceleration services from Cotendo. Four months later, in November 2010, Akamai, along with the Massachusetts Institute of Technology, announced a patent infringement claim against Cotendo. AT&T may have chosen not to bid for Cotendo for fear of inheriting its lawsuit, and the potential to pay Akamai and M.I.T. damages should Akamai have prevailed in the suit.
In addition to entering into a formal distribution agreement with AT&T for its website acceleration services in July of 2010, Cotendo had also announced a partnership with Citrix Systems, which made an early stage investment in Cotendo. The partnership seemed to center around services that accelerate delivery of web-based applications, which sounds very much like Akamai's application acceleration product. Citrix and Cotendo claimed that their jointly-developed product boosts application performance by 50-80 percent, and reduced bandwidth requirements by 50-95 percent. The agreement was similar to one that Akamai announced with Riverbed Technologies not too long ago.
Akamai's Dynamic Site Accelerator is utilized by a large number of ecommerce and media sites. A new version planned by the company was already in beta, and we learned at its analyst meeting in December that the product could ship in the first quarter of 2012. At this juncture we are unclear as to whether the product will ship, or whether Cotendo's functionality will be melded into Akamai's DSA product.
Akamai will ship at least four new products in 2012, and we expect that Cotendo will be able to contribute to all of them, including: (1) a new version of Akamai's Dynamic Site Accelerator; (2) new website and ecommerce security software products; (3) a cloud accelerator optimized for mobile platforms, an area where Cotendo has evidently taken an early lead; and (4) a new CDN solution that will be licensed to network operators.
All in all we believe that the Cotendo acquisition makes strategic sense for Akamai, and should enable the company to extend its lead in its key markets.
Comments
There are no comments on this entry.