Au Revoir Riverbed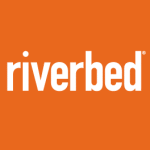 Yesterday morning Thoma Bravo, the Chicago-based private equity investor, in concert with its frequent partner, Teachers' Private Capital, a department of the Ontario Teachers' Pension Plan, announced its intent to acquire Riverbed Technology (NASDAQ: RVBD) in an all-cash deal that values RVBD at roughly $3.6 billion, or about three times projected 2015 revenue, net of RVBD's net $43 million cash position, which includes an estimated $80 million for the sale of its cloud storage business to NetApp (NASDAQ: NTAP).
While we are disappointed to see Riverbed sell to a private equity investor, rather than a company in the software and appliance segment, we note the expertise that Thoma Bravo has developed in the business software and appliance space, which includes its recent tender offer for Detroit-based Compuware, a $2.5 billion transaction announced less than four months ago, as well as previous acquisitions of SonicWall (subsequently sold to Dell), Blue Coat Systems, and privately-held Crossbeam Solutions.
After pre-announcing a modest shortfall in revenue relative to company guidance in each of the last two quarters, Riverbed also announced that it would undertake a strategic review of its options to maximize shareholder value. That announcement was made against the backdrop of an increasingly activist shareholder, Elliot Management, which has held a near 10 percent stake in the company for more than a year. We perceive the deal to have a high probability of closing, given the all-cash nature of the transaction, its approval by Riverbed's board, as well as Elliot Management.
Notwithstanding a rather short-lived shareholder value maximization process of less than two months, Riverbed has, in a sense, been for sale unofficially ever since Elliot Management made its first $19 per share offer, back in February. With the ability to execute its recently announced restructuring plan out of the limelight, Riverbed, under the aegis of Thoma Bravo, is well on its way to realizing its complete potential.
Comments
There are no comments on this entry.