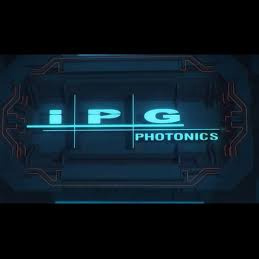 With trailing twelve month revenue of $1.25 billion, and a recent market cap of $8.7 billion, IPG Photonics (NASDAQ: IPGP), based in Oxford, Massachusetts, is a leading developer of fiber lasers, fiber amplifiers, and diode lasers. The company's products are utilized primarily in the automotive, industrial machinery, consumer product, and medical industries.
IPG Photonics was founded in Russia in 1990 by then 52 year-old physicist Dr. Valentin P. Gapontsev, Ph.D.  Born at the outset of World War II, Dr. Gapontsev earned his Ph.D. in laser material science from the Moscow Institute of Physics & Technology in 1972. In addition to his numerous awards in science and technology, the Russian-born Gapontsev is known as one of the fathers of fiber lasers, stemming from his original work in laser material science.  Today, the 81 year-old founder remains IPG's Chairman and CEO, and through direct and indirect share ownership, controls the overwhelming majority of the company's common stock. Originally, IPG produced custom glass and crystal lasers, wireless temperature meters, and laser components.  The company subsequently shifted focus to high-power fiber lasers and amplifiers in 1992.
IPG debuted on the NASDAQ on December 13th, 2006 in a 10.4 million common stock offering, with 7.6 million coming from the company, and 2.8 million from shareholders.  Merrill Lynch and Lehman Brothers were joint book-running managers for the offering, assisted by Needham & Company, Thomas Weisel Partners, and Jeffries.
IPG pursues a strategy of vertical integration, purchasing only the raw material inputs utilized for its products. Thus, it designs and manufactures nearly every key component used in its finished products, ranging from semiconductor diodes to optical fiber preforms, to finished fiber lasers, and amplifiers.  The company also creates complementary products utilized with its lasers, such as optical delivery cables, fiber couplers, beam switches, optical processing heads, and chillers.  Vertical integration enables the company to reduce manufacturing costs, improve quality control, as well as ensure product integration, and the protection of its intellectual property.  IPG has also accumulated over 350 patents, with more than 80 more pending.
Automotive, broadly defined, is IPG's largest vertical market, contributing roughly 20 percent of revenue. The company's lasers are utilized for a variety of cutting and welding applications, including body welding across all types of production vehicles. In Q1 of this year, IPG received its first large order for Adjustable Mode Beam (ABM) lasers, which are utilized for electric vehicle battery welding. The new ABM lasers allow for "spatterless" welding, greater reliability, and higher wall plug efficiency. Another key application for electric vehicle batteries come from IPG's pulsed laser, which is utilized for foil cutting.
With its cutting edge, unique proprietary technology, focus on vertical integration, and global reach, IPG is helping to illuminate the way to automated industrial production.