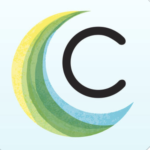 As the internet has transformed commerce, social, and work life over the last 10 years, consumers have become increasingly willing to entrust personal safety to operators of websites that provide matching services. Dating over the internet, once taboo for fear of linking up with a sociopath, has given way to comfort with finding in some cases, partners for life. Finding and accepting transportation over the internet comes along with the risk of placing one's personal safety in the hands of a driver whose qualifications and personal habits are something of a mystery.
On Friday, March 8th, the day after Care.com released Q4 results, The Wall Street Journal published a highly critical article about Care.com's screening practices for caregivers in its online edition, entitled, "Care.com Puts Onus on Families to Check Caregivers' Backgrounds—With Sometimes Tragic Outcomes; The largest online marketplace for such services says its members are responsible for ensuring background checks are performed." The article was also published on the first page of the Journal's week-end print edition. Without reviewing here the entire contents of the article, the most salient points were that the Journal had found hundreds of instances in which daycare centers were listed on Care.com's website as state-licensed, but were not. In at least one instance children died while under the care of a non-licensed facility.
The article was also critical of Care.com's screening procedures. Care.com's preliminary screening checks multijurisdictional databases, as well as the National Sex Offender public website, as part of a manual process, which can take up to 48 hours, and which rejects an estimated 10 percent of those seeking a listing within 24 hours. Existing and prospective customers can also purchase additional packages that range in price from $59 to $300 to conduct a more detailed level of screening.
The article, while specific to Care.com, raises the question of responsibility and liability for companies operating in the gig economy. Like LinkedIn, Indeed, and other jobsites, Care.com does not conduct employment level background checks. Uber, for example, like Care.com, conducts a background check on its service providers, ie. drivers. This includes a Motor Vehicle Record review, as well as a criminal background check. Background checks for Uber drivers, according to the Uber website, are conducted by Checkr, a third party background check provider that is accredited by the National Association of Professional Background screeners.
On March 11th, Care.com filed an 8-K with the SEC in which it noted that it would no longer allow caregivers that are new to the platform to engage with the platform until the preliminary screen has been completed. The company also disclosed that it was exploring solutions to help verify the identity of both caregivers and care seekers on its platform. Care.com will also be looking at potential changes regarding notification of members on its websites when, for example, a caregiver is no longer allowed to provide services on the platform. Care.com also eliminated all listings of daycare centers that were not updated and reviewed by the daycare center itself. Finally, Care.com announced a new board level committee that will oversee the company's safety and cybersecurity programs.
To be sure, the concept of guarding personal safety over the internet continues to evolve. It is likely that industry best practices will emerge over time. However, there is still likely to be an element of trust every time someone steps into an Uber or Lyft-driven vehicle, accepts an invitation for lunch through an online dating site, hires a person based in part on job experience posted on a website, or employs a care-giver in their home.