EverQuote: Rethinking the Insurance Industry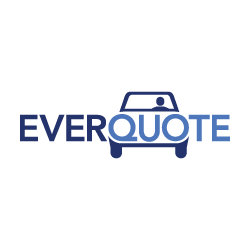 Founded in 2011 by former M.I.T. classmates Seth Birnbaum and Tomas Revesz, and headquartered in Cambridge, Massachusetts, EverQuote is a leading online insurance marketplace. EverQuote's goal is to revolutionize the insurance shopping experience for consumers and modernize the way insurance providers reach customers. In doing so, the company intends to become the largest online store for insurance policies in the U.S.
Without any acquisitions, EverQuote has blossomed quickly, with a compound annual revenue growth rate of 32 percent over the last five years. Revenue has risen from $126 million in revenue in 2017, to $163 million in 2018, to $249 million last year. Unlike many VC-backed companies that have required multiple rounds of financing in the face of mounting losses, EverQuote was largely bootstrapped, with just $10 million of equity capital raised to fund the business before its IPO in June of 2018. In Q3 of 2019, the company generated its first non-GAAP operating profit, and has demonstrated consistent profitability in each of the last four quarters, with cash on the balance sheet rising steadily from $37 million at the end of Q2 last year, to $54 million this year.
Automotive insurance, EverQuote's first addressable market, remains its largest, comprising over 80 percent of revenue. EverQuote's online platform is facilitated by proprietary data and technology, which matches consumers with insurance options offered by carriers and independent agents tailored to their specific criteria. The criteria may include desired demographics, driving history, and the prospective policy holder's driving track record.
EverQuote has invested heavily in data science, including machine learning, as well online advertising to efficiently match buyers and sellers of insurance policies. The company's data assets include over two billion consumer-submitted data points that have come from 65 million quote requests, and 178 billion ad impressions, which have been acquired through its more than $650 million in advertising spending since inception. Over time, the company intends to fully automate the bidding process across most of its traffic sources, and is also working to achieve deeper integration with its insurance partners.
EverQuote boasts an expansive network of more than 100 insurance carriers, including the twenty largest property and casualty carriers in the United States, as defined by premium volume. In addition, the company partners with more than 8,000 insurance agencies. EverQuote's leading partners include Progressive Casualty Insurance Company (which accounted for roughly 20 percent of revenue in 2018 and 2019) as well as StateFarm, Farmers, Esurance, Liberty Mutual, and Nationwide.
EverQuote gives consumers a single point of reference for insurance shopping. While EverQuote's service is free for consumers, the company generates revenue through the sale of consumer referrals to insurance providers. According to EverQuote's 2019 consumer survey, customers reported an average annual premium savings of $610 for insurance policies purchased through its marketplace.
EvreQuote has created a self-sustaining business model, having achieved EBITDA profitability and free cash flow generation in each of the last four quarters, although its progress is not reflected in the Street Consensus, which measures GAAP profitability. As an "asset light" business, like Google and Facebook, EverQuote generates more than $1 million in revenue per employee, and over half of its 300 employees are analysts, data scientists, and engineers. The company's balance sheet is solid, even after the recent Crosspointe acquisition, as it will likely have more than $40 million in cash and no debt at the end of the current quarter.
Comments
There are no comments on this entry.