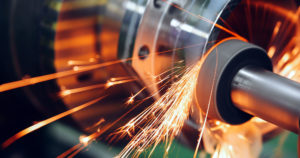 Discrete manufacturing companies across a broad range of industries continue to grapple with the best ways to accelerate time to market, reduce product and production costs, and improve product quality. New product cycles across consumer electronics, medical devices, and commercial aerospace require tools for rapid prototyping, improved manufacturing efficiency and quality control. Injection molding, CNC machining, and 3-D printing are among the most popular methods to create prototypes, and limited production runs. Recent innovation in 3-D printing includes the ability to manufacture metal parts, which can be used not only for prototyping, but actual part production.
Another factor driving demand for manufacturing technology is the reshoring of American manufacturing. Over the last 24 months, more than $70 billion of new EV and battery factory investments in the U.S. have been pledged, according to research conducted by the Center for Automotive Research, as cited in The Wall Street Journal. EVs account for less than six percent of all passenger cars on the road in the U.S., but are likely to grow in excess of 50 percent per year over the next few years. OEMs are scrambling to catch Tesla, the market leader, with an estimated 65 percent market share, with its closest competitor, Ford, still less than 10 percent. As companies move their manufacturing facilities out of China and other regions, back into the U.S., production lines require state of the art industrial lasers, robots, machine vision and inspection systems to produce quality products.
The use of manufacturing technologies can help companies avoid embarrassing recalls, and large penalties. As the industry heads into volume production, all OEMs are looking to avoid an embarrassing vehicle recall, like the one that required GM to replace the batteries in 141,000 EVs sold over six model years. As a result, quality assurance technologies are likely to play a key role in the expansion of the industry. The Samsung Galaxy Note Fire of 2016, in which certain phones were said to spontaneously combust due to faulty batteries, cost Samsung an estimated $17 billion.
Our Manufacturing Technology coverage includes companies focused on machine vision and inspection technology, industrial lasers, rapid prototyping and volume production tools, as well as off-line inspection and quality control.