Oculus VR: More than Meets the Eye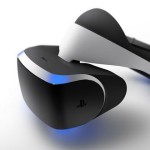 On Tuesday, March 25th, Facebook announced the $2 billion-plus acquisition of Oculus VR. Based in Irvine, CA, and founded in 2012, Oculus has been working to create a mass market virtual reality headset, which can be utilized to enhance the videogame experience. The brainchild of appropriately-named Palmer Luckey, Oculus has already created a successful developer tool kit, replete with a prototype headset, cables, power supplies, software, and lenses, and has sold over 60,000 copies thus far, according to the Wall Street Journal. Prices range from $300 to $350 per tool kit.
The strategy seems to be to get the tool kit into developer hands, gain feed-back on the product, and then create a consumer headset, already dubbed the Rift, which will be targeted to the large mass of video game users, four million of whom have purchased the Sony Playstation in the last several months.
The headset will feature ultra stereoscopic 3D rendering, a large field of view, as well as "ultra low latency head tracking," according to the company's founder. All of these features are designed to provide a more realistic, immersive, 3D experience than other products on the market, none of which have achieved critical mass. Oculus' strategy is to provide an extremely affordable yet high quality device, which is already being assisted by breakthroughs in high density displays, and ultra lightweight sensors. Funded by several prestigious VC firms who have provided over $70 million in financing, Oculus is set to ship the second iteration of its software developer tool kit sometime in July.
The $2 billion acquisition includes $400 million in cash, approximately $1.6 billion in stock, and a potential earn out of $300 million, assuming certain milestones are met. Facebook CEO Mark Zuckerberg sees larger plans for the company as a social platform that might include the potential for doctor patient consultation, online learning, virtual vacations, and sporting events. We think it is highly plausible that Oculus caught the attention of other consumer-oriented tech companies, including Microsoft, Google, and Apple, but may have been persuaded that its best chance to develop a mass market device would be to link up with Facebook. No doubt, the company's VCs had strong thoughts about the valuation. If published reports regarding the sale of 60,000 developer toolkits are true, it seems plausible that Oculus generated over $18 million in revenue in the last year.
Comments
There are no comments on this entry.