PetMed Express (NASDAQ: PETS): In Need of a House Call?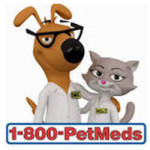 PetMed's most recent financial results for the quarter ended March 31 were essentially in line with our revenue estimate of $50 million, as sales grew by three percent over the prior year. The company's average order size grew by five percent over the prior year to $81, as a result of customers increasing the dosages for their pets in advance of the flea and tick season. At the same time we noted that the company added 10,000 fewer customers than during the same quarter in the prior year. And despite recording a higher percentage of sales from higher margin prescription drugs, the company's gross margin deteriorated by 200 basis points to 33.9, due to price competition in OTC medications, a category that still accounts for an estimated 40 percent of sales.
PetMeds had recently been benefitting from a favorable trend away from OTC topical medications to prescription pills, which are easier to administer, and do not require the task of bathing a pet in an ointment that can wash off easily. In contrast to topicals, pills require a veterinarian's prescription and are typically higher priced and carry better gross margins than OTC products. During the last fiscal year sales from prescription medication rose from 44 percent to 50 percent.
At the same time, OTC medications as a percentage of sales remained fairly constant, and until this most recent quarter, we surmise, margins had been holding up as well. However, the large number of brick and mortar and internet providers of OTC medications have evidently been cutting prices, and thus PetMeds' margins were hurt. We do not see any reason why margins would rebound in the current or subsequent quarters.
Supplier Concentration
PetMeds offers over 3,000 skus for sale to its customers, however a "significant" percentage of sales come from just 100 skus. Moreover about 50 percent of PetMeds' sales come from just four suppliers. At the same time, PetMeds is trying to increase its direct relationships with drug manufacturers, many of whom require PetMeds to purchase their products from distributors. These supplier dynamics are not new, yet they illustrate the challenge that PetMed faces in increasing gross margins.
The animal health business is becoming increasingly concentrated, as many of the world's largest pharmaceutical companies are seeking to gain market share. These include Merck Animal Health, the Merial division of Sanofi, Elanco, the animal health division of Eli Lilly, which acquired Novartis Animal Health last year in the second largest acquisition in Lilly's history. Other mega players include Zoetis, and Boehringer Ingelheim. While only a sub-set of PetMed Express' competitors offer prescription as well as over the counter pet medications, still a large enough number do, including PetSmart, CostCo, Target, and Amazon.com. It is unlikely that PetMed will be able to develop a price or cost advantage, particularly given the clout of its supplier base.
Sales Growth Remains Elusive
Despite ongoing attempts to rekindle sales growth in the last few years, PetMeds continues to face strong competition from brick and mortar and other online sources of pet medication. Rising advertising costs throughout the industry have for whatever reason made PetMeds' management gun-shy with respect to advertising investments to gain market share. Over the course of the last year management has reduced advertising expenses by seven percent, a decision which we believe has been detrimental to new customer growth. The company's tight-fisted approach to advertising suggests that sales gains are likely to be minimal. We see no evidence that PetMeds is gaining market share during a period of solid consumer spending.
While the above concerns suggest that a house call very much remains in order, we also believe that the patient is by no means incapable of recovery, as PETS' core competencies include online distribution, customer service, product knowledge, efficient inventory management, and a 2.5 million-plus pet owner customer base that have purchased at least one product in the last 24 months. We believe the company's valuation on an EV/sales basis remains compelling at 1.2x our 2015 revenue estimate net of cash. At the same time, price competition continues to plague the company, a condition which will need to be monitored.
Comments
There are no comments on this entry.