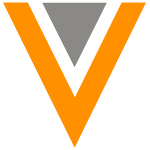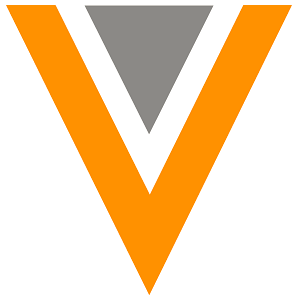 With projected calendar 2015 sales of $410 million and a market cap of roughly $3.3 billion, Veeva Systems is a leading provider of cloud software for salesforce automation, content management, and sales contact data to the global life sciences industry. Based on an exclusive software license from salesforce.com (NYSE: CRM), Veeva's CRM software is now utilized by 17 of the top 20 largest pharmaceutical and biotech companies, including eight of the top 10. Within the top 20, only three have thus far not made the switch to Veeva: Switzerland-based Roche Holding, France-based Sanofi, and France-based Novo Nordisk, which ranks in the top 15.
Veeva has identified an annual market spend of over $5 billion in software for CRM, content management, and sales data, and so it has much running room ahead. Veeva has already captured an estimated 50 percent of the CRM market for pharma and biotech, and could very well capture as much as 60 percent of the market over the next several years, as the company continues to roll out new seats to existing customers, and sell additional CRM add-on modules.
Since Veeva is cloud-based, and features a multi-tenant architecture, the company can update the software of its entire customer base at the same time, reducing the time, aggravation, and cost associated with maintaining and updating several versions of the same software program. Veeva's cloud-based product set stands in contrast to two of its largest competitors, Oracle (NASDAQ: ORCL), and IMS Health Holdings (NYSE: IMS), which support and maintain several software packages simultaneously, many of which have been developed for older client server computer systems, and are not hosted in the cloud. Support for these older software products detracts from keeping their cloud products up to date, which will likely lead to further market share erosion.
Veeva's newer products for content management and sales data, respectively, accounted for less than 10 percent of sales a year ago, but now account for about 20 percent of product sales. These products carry slightly higher gross margins than the company's CRM products, and more than double its addressable market. Veeva has additional room to sell Veeva CRM, Veeva Vault, and Veeva Network to existing and new customers, as well as to sell the new products to other segments in the life sciences market, such as medical devices, laboratory instruments, and CROs—segments with which the company conducts limited business currently.
Veeva benefits from an experienced management team, led by Peter Gassner, a former SVP of Technology at saleforce.com, and at Peoplesoft (later acquired by Oracle), where he was Chief Architect and General Manager for PeopleTools, and at IBM Silicon Valley Lab, where he participated in database research and development. Matt Wallach, co-founder and President, was formally GM of the Pharmaceuticals and Biotechnology division of Siebel Systems (later acquired by Oracle). CFO Tim Cabral has held financial management positions at Peoplesoft and other technology companies. Detailed knowledge of the specific needs of the pharma and biotech segments, gives Veeva a leg up over its competitors, many of whom have only general knowledge of the life sciences sector.
Veeva has a strong balance sheet, which features $438 million in cash and no debt, and continues to generate very solid cash flow, all the while growing the business, while running at a 30 percent operating margin in the most recent quarter.