WebMD Health: a Precarious Prognosis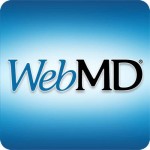 With projected 2014 revenues of $574 million and a market cap. of roughly $1.8 billion, WebMD is a leading provider of ad-driven health-related content. Online ad sales, principally to drug companies, account for 80 percent of sales. WebMD also provides private content portals to 100 companies, which account for the remaining 20 percent of sales. These portals provide information, advice, education, and services that enable employees and health plan members to evaluate healthcare benefits, treatment, and insurance options.
With the assistance of new management in the last couple of years, WebMD rekindled growth in its online business in part by reducing ad pricing and offering more flexible business terms, including ad campaigns of shorter duration, as well as targeting healthy lifestyle consumer advertisers and health insurance sponsors. As a result, WebMD's online ad business rebounded by 11 percent in 2013, following a precipitous 18 percent decline in 2012.
In the last couple of quarters, however, online ad spending growth has begun to decline, due in part to tougher comparisons against last year's performance, a greater emphasis on mobile advertising, for which advertisers spend less than on full-fledged PCs and tablets, which offer larger screen sizes, and the ability to gain more metrics on user behavior. Although not a single company accounted for more than 10 percent of ad sales in either 2012 or in 2013, WebMD depends on a concentrated customer base of drug companies, and an unspecified contribution from non-pharma brands in its online ad business. Recent and proposed consolidation in the global pharmaceutical business is likely to increase the company's customer concentration.
WebMD's private portal business, in which it provides healthcare related information to employers, employees, and health care services providers, contributed 18 percent of sales in WebMD's Q3, and grew by 21 percent over the prior year, almost entirely due to the Blue Cross Blue Shield Association Federal Employee Program that the company launched at the beginning of 2014. The five million member program is WebMD's largest-ever contract in this category, although the margin impact is less clear. We note that WebMD does not disclose the gross or operating margins for the private portal business, making it difficult to assess the financial impact of the transaction. Elsewhere within the business trends are not positive. WebMD had 100 private portal customers as of the end of the end of the third quarter of 2014, down from 113 in the prior year.
Key swing factors for the next 12 months include whether WebMD can (1) maintain and/or grow its share in online ad spending by the drug companies; (2) attract more consumer brands and health plan sponsors to advertise on its websites; (3) achieve margin expansion beyond current levels, while investing in new platforms and programs.
Comments
There are no comments on this entry.