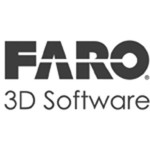 With trailing 12 month sales of $318 million, a market cap of $473 million, $150 million in cash and no debt, FARO Technologies is a leading provider of three-dimensional (3D) measurement and imaging devices. The Lake Mary Florida company has over 200 patents, and several hundred more pending on a global basis. The company's patents will expire on a rolling basis between now and 2024.
With roughly 15,000 customers and 30,000 product installations across the globe, FARO serves a prestigious customer base, which includes the leading OEM manufacturers in the automotive and aerospace markets, such as GM, Daimler, BMW, Volkswagen/Audi, Jaguar, Nissan, Boeing, the US Military, and Airbus. Importantly, FARO maintains a low level of customer concentration, and much of its business comes from second and third tier suppliers to OEMs in its key markets. For all of 2014, the company's top ten customers accounted for less than five percent of sales. In the third quarter of 2015, the top five customers accounted for 6.2 percent of sales. In a typical quarter about 70 percent of sales come from the company's installed base, while new customers contribute the remainder.
FARO Technologies is best known for its Arm product, which provides precise 3D measurement of mechanical objects, and has seen strong traction across most industrial verticals. FARO's Focus laser scanner product, believed to be the company's second strongest selling product, has achieved some success in industrial applications, but has been facing competitive pricing pressure more recently, particularly in the price sensitive architectural engineering and construction (AEC) vertical market, the laser scanner's largest vertical. The company also offers the FARO Laser Tracker, a portable coordinate measuring machine for large volume 3D measurement.
FARO Technologies faces competition from a number of global competitors, including Hexagon AB of Norway, Trimble Navigation, Topcon, as well as other niche providers, such as Steinbichler of Germany. Current foreign exchange rate dynamics have emboldened FARO's European competitors to attempt to gain market share, thus exploiting the relative strength of the US dollar.
We remain optimistic regarding FARO Technologies' longer term growth prospects, despite currency headwinds and macro conditions that began to emerge in the first quarter of 2015. We are impressed by FARO's solid technology and strong customer base, though 2015 has proven to be a transition year in which the company faced numerous market and foreign exchange challenges. During this period turnover in the company's executive ranks has been significant, particularly in light of the recent resignation of the company's long-standing and hard-charging CEO and president Jay Freeland.
That said, the company has announced an ambitious organizational and growth strategy under the leadership of interim CEO Dr. Simon Raab, who is also a company co-founder. Recently appointed CFO Laura Murphy brings significant operational experience to the company, with experience at Philips and Ford Motor Company.  Despite its challenges, FARO retains an excellent balance sheet overall, with $150 million in cash, no debt, and re-purchased $23 million of its common stock in the fourth quarter, under a $41 million share repurchase authorization.