Spotlight on Social Media: Twitter's Registration Policies Under Review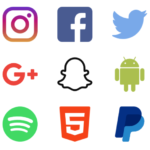 Recognizing the rising influence of social media networks on the spread of junk news and unfiltered opinion, Facebook and Twitter have been called recently to testify before Congress to discuss their policies to monitor illegally registered and anonymous users, as well as advertisers. A wide range of concerns are under examination, including the use of social networks by foreign governments to influence the outcome of the 2016 presidential election, as well as foreign governments and hate groups seeking to inject invective into the discourse on current affairs.
Unlike Facebook, which purports to have policies in place to vet the identity of those who purchase ads and post opinions, Twitter has a looser policy as it pertains to posting opinions, one in which a user need not provide details of his or her identity to post messages.
Twitter announced on September 28th that Russia Today, a media organization with strong ties to the Russian government, purchased $274,000 in US ads in 2016 and promoted over 1,800 tweets targeted to the US market. The company also detailed some of its efforts to root out misinformation on its sites, as well as ongoing efforts to eliminate false or spam accounts, which the company estimates as less than five percent of its monthly active user base, which totals 328 million.
In light of prior concerns expressed by US and European regulators, Twitter already has policies in place to root out terrorist postings, hate-related violence, and child pornography from its web sites. Partly in response to calls for Twitter to police its user community, the company recently announced that it has suspended nearly 300,000 user accounts with links to terrorism in the first half of 2017, 95 percent of which were unmasked by the company's automated spam-fighting tools. 75 percent of the accounts were suspended before the account could fire off its first tweet.
With regard to hate speech, Twitter and Facebook last year pledged to European authorities that they would respond to violent, xenophobic, or racist comments within 24 hours. European authorities have recently requested that the companies respond even faster in cases of suspected terrorist postings.
Twitter has, however, chosen not to be an arbiter over political views or the veracity of news sites espoused by users, in keeping with its policy to allow the free exchange of ideas and opinions, no matter how crudely expressed. This policy has placed it at odds with various national governments over the years, including the US government. Twitter has sued the US government over Twitter's desire to publish in its transparency reports the precise number of requests sought by government authorities and FISA court orders.
Our overall sense is that government authorities will keep the heat on Twitter to suspend and remove terrorist postings on the platform, but that authorities will be less able to restrict political opinions and regulate foreign news sources, both of which would be anathema to free speech advocates.